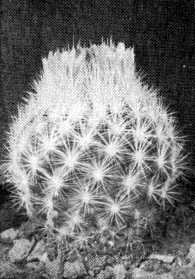 | | |
| --- | --- |
| Escobaria shaferi | synonymum |
---
| | |
| --- | --- |
| Rod: | Escobaria &nbsp Britton et Rose, 1923 |
| Sekce: | Neobesseya &nbsp (Briton et Rose) N. P. Taylor, 1983 |
| | skupina Escobaria dasyacantha |
| Druh: | chaffeyi &nbsp Britton et Rose |
| | |
Synonyma

Escobaria shaferi M. E. Shields, 1962. nomen invalidum.

Výskyt a rozšíření

Mexiko

| | |
| --- | --- |
| Typová lokalita: | neuvedeno |
Popis


Stonek:
malý, vejčitý; epidermis modrozelený
Trny:
okrajové:
jemné, bílé &nbsp &nbsp &nbsp &nbsp &nbsp &nbsp &nbsp &nbsp &nbsp &nbsp &nbsp &nbsp
středové:
nepopsány
Květ:
bronzově růžové; bliznové laloky drobné, citrónově zelené; květy se objevují na temeni
Plody:
neuvedeno
Semena:
neuvedeno
viz také &nbsp Escobaria chaffeyi

Poznámky

Jméno zmíněno s fotografií a krátkým popisem Marjorie E. Shields v roce 1962. Popis je neúplný, bez uvedení typové lokality, latinské diagnózy a herbářové položky. Spíše se jedná pouze o jméno.
Also from Mexico is Escobaria shaferi, named after the Escobar brothers. It belongs to the subtribe Coryphanthanae, same as the Neolloydias, so underneath all those bristle-like spines there will be tubercles, not ribs. It is a little plant about the size of a hen's egg, completely covered with a network of fine white spines flat against the plant, through which the blue/green body may be glimpsed. In the crown the bristle-like spines stand erect to hold the little Mammillaria-like flowers as they push their way through. The bronze pink mid rib is so wide it leaves but a narrow transparent edging of the petal showing. Before opening wide the bright cerise stamens clasp the style but as the flower matures they form a loose bunch and the colour is almost lost. The lime green stigma lobes are very tiny. These three blossoms will not end the display for the crown is full of buds.

Podle uveřejněné fotografie se dle mého názoru (JMyn) jedná o taxon Escobaria chaffeyi.

V katalozích se objevuje také jméno Esc. schaferii. Zda se jedná o tentýž taxon nemohu potvrdit (JMyn).


Literatura

katalog firmy Klub kaktusářů Dvůr Králové nad Labem (např. 1997/98)
Shields M. E. (1962): Desert flowers under glass, Cact. Succ. J. (US), 34(3): 86, 87.

Pěstování

viz &nbsp Escobaria chaffeyi
Vyobrazení

Fotografie převzata z Shields M. E.: Desert flowers under glass, Cact. Succ. J. (US), 34(3): 86. 1962..
< Foto: Marjorie E. Shields (?) >.
Archív Jan Mynář


---
Last modified July 21, 2008
[ Druhy a variety ] &nbsp [ HOME ] &nbsp